The city of Minneapolis will provide complimentary shuttle service to the Target Center on a continuous loop for AVCA Convention attendees. The shuttles will provide service on Thursday – Saturday nights for those attending the NCAA Championships and Under Armour High School All-America Match.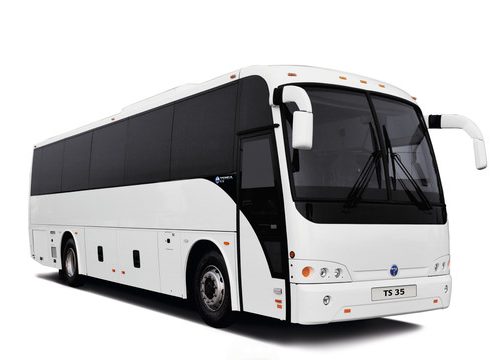 Please note wait times may be longer during peak time periods before and after the matches. The Target Center is connected by a heated pedestrian skyway system to most of downtown Minneapolis including the Minneapolis Convention Center, Hyatt Regency and Millennium Hotel. Please visit your app store to download the Minneapolis Skyway App. This app will provide directions to/from the Target Center using the skyway system. On street level the Target Center is slightly less than a mile or a 15-18 minute walk from the convention center and most convention hotels.
Shuttle Loop Stops: Target Center – Doubletree – Hyatt Regency (Millennium stop) – Minneapolis Convention Center (Hilton Garden Inn & Holiday Inn Express stop)
Hyatt/Millennium Express Shuttles:  Please note some shuttles will be designated as Hyatt Express. The Hyatt Express shuttles will make continuous loops between the Hyatt (also the Millennium stop) and Target Center only. Each bus will have a sign in the front window designating whether it is making all stops along the loop or only the Hyatt stop.
Transportation will be provided by 56-passenger buses. Daily shuttle service times are as follows:
Thursday, Dec. 13
4:30 – 11:30 p.m.
Friday, Dec. 14
7 – 11 p.m.
Saturday, Dec. 15
6:30 – 11 p.m.