Huddle up! Match Point Mentoring Huddles provide the opportunity for veteran coaches and less experienced coaches to meet in small groups and share ideas for personal and professional growth. Each one-hour Huddle will offer mentees the chance to visit with three different veteran coaches for 20-minutes each to gain insight and learn about the sport from multiple perspectives.
Mentors will include:
Mentor list coming soon!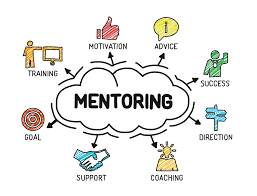 Match Point Mentoring Huddles will be filled on a first come first-come, first-served basis beginning in November. Those registered by the early-bird deadline of November 8 will receive an e-mail with a sign-up link for the Huddles on November 11th at 1:00 pm. Coaches must sign-up in advance in order to keep each Huddle to a maximum of five people per mentor. Please contact Allison Ivetic at allison.ivetic@avca.org for more information.
Sign up for Coach-the-Coach Sessions / Mentoring Huddles Here
Match Point Mentoring Huddles are scheduled as follows:
Thursday, Dec. 19
• (11 a.m. – Noon) Huddle with Ryan Theis (Marquette), Erin Appleman (Yale) and Deane Webb (Ohio) 
• (3 – 4 p.m.) Huddle with Jill Wilson (Virginia Tech), Kirsten Bernthal Booth (Creighton) and Matt Darling (Gannon)
• (4:15 – 5:15 p.m.) Huddle with Mark Rosen (Michigan), Jeannette Waldo (Tennessee Tech) and Cade Smith (Alabama-Huntsville)
Friday, Dec. 20
• (1:15 – 2:15 p.m.) Huddle with Kelli Phillips (Ball State) and Chuck Waddington (Angelo State) and Sharon Clark (Butler)
• (2:30 – 3:30 p.m.) Huddle with Todd Dagenais (Central Florida), Beth Launiere (Utah) and Meredith Fear (Harding)
• (3:45 – 4:45 p.m.) Huddle with Geoff Carlston (Ohio State), Morgan Thomas (Texas Tech) Marie Zidek (DePaul), Shelley Bauder (Moravian College)