Virtual Volleyball Marketplace
The AVCA Virtual Volleyball Marketplace brings the exhibit show right to your home or office. Search for vendors, get product information, receive attendee product show specials, and schedule appointments directly with exhibitors. Visit exhibitor booths anytime to schedule an appointment. This is your opportunity to learn about the newest products and services developed specifically for volleyball and volleyball coaches. Visit the "Expo" section of the virtual platform to visit with exhibitors throughout the convention.
Are you an exhibitor interested in learning more about how to make your Virtual Both a success? Click here to register for Virtual Event Exhibitor Training. Click here to view a recording of a past Virtual Event Exhibitor Training. Click here for additional information.
Exhibitors are available for live chats during "Exhibitor Meet & Greet" hours each day as follows: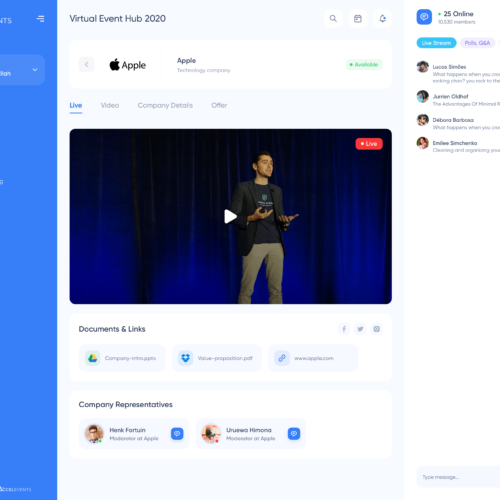 Wednesday, December 16
Noon – 1 p.m. ET
4:45 – 5:45 p.m. ET
Thursday, December 17
1 – 2 p.m. ET
6 – 7 p.m. ET
Friday, December 18
1 – 2 p.m. ET
4:30 – 5:30 p.m. ET
Saturday, December 19
1 – 2 p.m. ET
4:30 – 5:30 p.m. ET