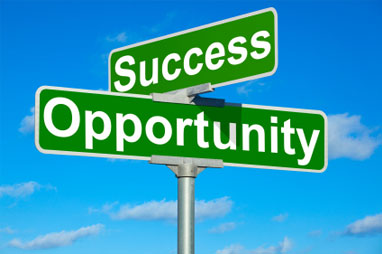 Are you looking for a new coaching position? If so make time during the convention to take advantage of the complimentary career services offered to AVCA Convention attendees.
Career counselors will be available to meet one-on-one and discuss the issues most important to your individual career development. This includes tips for salary negotiation, improving interview skills, identifying networking opportunities, building your personal brand, how to search for jobs and more. The career counselors will also be available to assist in resume writing and critique so bring your resume with you to the convention. In addition, Division I and Division II coaches are invited to meet with a legal expert to discuss contract language, negotiation strategy and other legal issues.
The Career Center will also include salary information that will be organized by division and by conference. The salary information will come from the 2019 AVCA Salary Survey that takes place in the fall.
In addition, the Career Center will have an area for posting open positions as well as posting resumes. Those who have an open position are encouraged to bring the job description to the convention or e-mail the description in advance to Allison Ivetic at allison.ivetic@avca.org. Job openings will be posted and assigned a job number. Those interested in applying will submit a resume to AVCA staff who will then give those resumes to the person who posted the job. A room will be available for those that would like to conduct an interview onsite. A separate area in the Career Center will be available for those coaches searching for a job who would like to post a resume.
Career counseling times are as follows (all Career Center activities are located in the Hall B Concourse of the David L. Lawrence Convention Center): 
Coaches seeking assistance with resume writing, resume critique, interviewing skills and general career development topics should schedule an appointment with Curtis Smith or Rebekah Hawthorne. Coaches seeking assistance on sports industry specific career topics should schedule an appointment with Jona Braden. Division I or Division II coaches seeking advice on contracts or legal issues should schedule an appointment with Garry Rosenfield.
Thursday, Dec. 19
Curtis Smith
Counseling: 11 a.m. – 5 p.m.
Rebekah Hawthorne
Counseling: 1 – 5 p.m.
Jona Braden
Counseling: 1 – 5 p.m.
Garry Rosenfield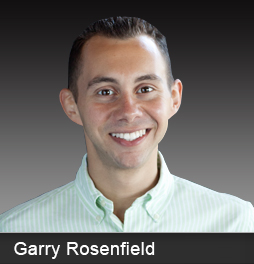 Counseling: 2 – 5 p.m.
*Please note Garry Rosenfield's counseling appointments are open to DI and DII coaches only
Friday, Dec. 20
Garry Rosenfield
Counseling: 12:30 – 3 p.m.
*Please note Garry Rosenfield's counseling appointments are open to DI and DII coaches only
Curtis Smith 
Counseling: 1 – 5 p.m.
Jona Braden
Counseling: 1 – 6 p.m.
Rebekah Hawthorne
Counseling: 1 – 7 p.m.
Saturday, Dec. 21
Curtis Smith
Counseling: 9 a.m. – Noon
Rebekah Hawthorne  
Counseling: 9 a.m. – Noon
Jona Braden
Counseling: 9 a.m. – Noon
Career Counselors:
Jona Braden
Jona Braden is currently an Assistant Volleyball Coach and Physical Education Instructor at 2018 Division III national champion Emory University. Prior to her position at Emory, Braden served as the Head Volleyball Coach and Assistant Athletic Director at the Westminster Schools in Atlanta. Collegiately, she served as the Head Volleyball Coach at the University of Kentucky from 1998 – 2004 and at Butler University from 1983 – 1990. Jona has been an athletics administrator for seventeen years including three years as an Associate Athletics Director/Senior Woman Administrator and two years as a Senior Associate Athletics Director at Butler. Among her duties as an athletics administrator Jona was responsible for assessing and hiring head coaches along with mentoring and helping in the employment process of assistant coaches.
Rebekah Hawthorne
Rebekah Hawthorne is the Owner and Managing Editor of Flying Colors Success Services, a Pittsburgh-based company focused primarily on resume writing and editing. After a decade of working for "the big guys" in publishing, Rebekah redirected her editorial expertise toward individuals and small businesses. She has worked in resume writing and related services for five years and combines this experience with her editorial and graphic design expertise to create effective, stand-out resumes for her clients. Rebekah is a graduate of both the University of Virginia and Penn State.
Garry Rosenfield
Garry Rosenfield began working with Coaches Inc. in June 2012. Garry is a 2013 graduate of the Quinnipiac University School of Law, and also brings experience in sports communications. He attended law school immediately after his undergraduate work at the University of Connecticut was completed in 2010, and is from Upton, Massachusetts – a small town outside of Worcester. Garry plays a role in all legal work pertaining to client representation including contract advisement and negotiation. 
Curtis Smith 
Curtis Smith is the founder and CEO of Thee Executive-Panel, LLC. Curtis is a proven leader in the field of organizational strategy and leadership development focusing on enhancing human potential. Curtis works with professionals from a wide variety of industries on resume writing and career support initiatives. Accessing a network of 15,000+ high-level professionals across the world allows Curtis to gain a market-advantage with updated trends in resumes, automated hiring systems, and organizational needs. He studied International Business Management at the American Military University, now known as the American Public University System, and received his Intelligent Leadership Executive Coaching Certification and Gold Level Master Certification through John Mattone-Global, Inc.