Pre-Convention Seminar: The Coaching Eye – It's Not What You Look at But What You See (DLCC 319 – 321 & Mateflex Court 2)
Wednesday, December 18, 1 – 4 p.m.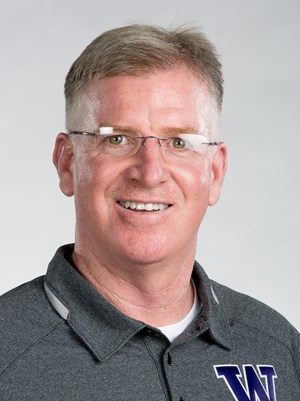 Featured Speaker:
Jim McLaughlin, former women's and men's head coach; winner of national championships at USC (men) and Washington (women)
Players must learn to play with their eyes – "to see the game." This acquired ability is the premier skill that separates elite players and is critical to a player development system. Coaches will learn how to teach players to see the right things so they will make the right choices in skill mastery and situation analysis.
To teach a player "to see the game," coaches must learn to focus their attention as teachers. Half of our time we will be in a classroom concentrating on the little, very simple things that promote player/coach understanding. The other half we will go to the courts and using the principle that 'you hear you forget, you see you remember, you do you understand' we will engage in interactive learning of the concepts, teaching and evaluating in real time.
It takes time for a coach to develop a well-trained eye, seeing all aspects of the game and creating the correct visual picture. We will answer these questions: How do coaches develop their coaches' eye? What should a coach look at and what should they really see? How does what you see takes precedence over what you know? Coaches from every level will leave this presentation with a better understanding of how to "see the game" and strategies for teaching this skill to your players.
Jim McLaughlin Bio
Jim Mclaughlin is one of the most well-respected trainers in volleyball today. He is the only coach in NCAA history to win an NCAA national championship as both a men's coach (USC, 1990) and a women's coach (Washington, 2005). He was named AVCA National Coach of the Year in 2004. He coached two AVCA Players of the Year, Bryan Ivie and Krista Vansant, and 31 All-Americans. A disciple of the late Dr. Carl McGown, McLaughlin is viewed as a master technician with a great 'coaches eye.'