The AVCA is offering a demonstrator scholarship to female collegiate indoor and/or beach athletes who are willing to participate in on-court sessions at the 2022 AVCA Convention in Omaha, NE December 14-17.
Demonstrators will be evaluated and selected based on position needs of convention presenters. The AVCA will provide each selected demonstrator with a complimentary Pre-Convention Seminar and Full Convention registration and housing with another demonstrator. Demonstrators will get a glimpse of what a career in coaching could look like through specialized educational and networking programming.
To be eligible demonstrators must: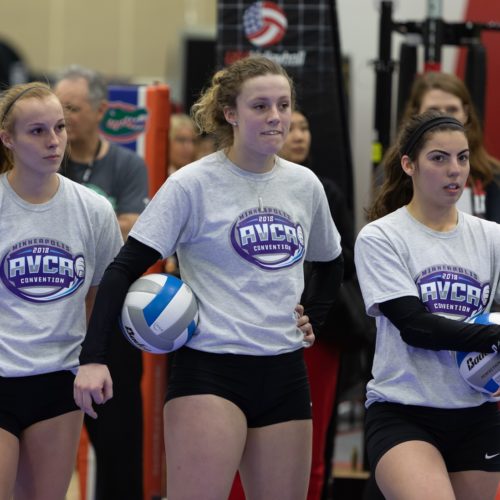 – be female
– be on a college indoor and/or beach roster (starting role preferred)
– have an interest in pursuing coaching as a career
– be willing to participate in 6-7 one hour on court sessions
– be vaccinated for COVID-19 (due to shared hotel room with another demonstrator)
In addition, the athlete's head coach must be a member of the AVCA to be eligible.
Applications will be accepted September 1 – September 30. 
If you have questions please email allison.ivetic@avca.org.
*Due to recruiting rules, high school aged athletes are not permitted to participate as demonstrators.