What's New in 2022
The AVCA is excited to bring the volleyball community back together again in December. We missed the laughs, conversations, and storytelling during the pandemic and look forward to rekindling those relationships and creating new experiences in Omaha. AVCA has planned several new programs and activities around the convention including:
College Transfer Showcase
Add another recruiting event to your convention week by attending the College Transfer Showcase. The showcase is open to uncommitted college student-athletes that have officially entered the NCAA Transfer Portal. The event will be organized and managed by staff from MasterCoaches and is open to coaches registered for the AVCA Convention. The College Transfer Showcase will be held from 10 a.m. – Noon on Saturday, Dec. 17 prior to the Girls' High School Talent Showcase.
Podcast Center
Make time to visit the Podcast Center to hear some of your favorite volleyball and sports related podcasts live at the convention. AVCA has several live podcasts scheduled throughout the week covering a variety of topics that will both educate and entertain coaches from every level. The Podcast Center will be located in the Coaches Zone inside Volleyball Marketplace.
AVCA Book Club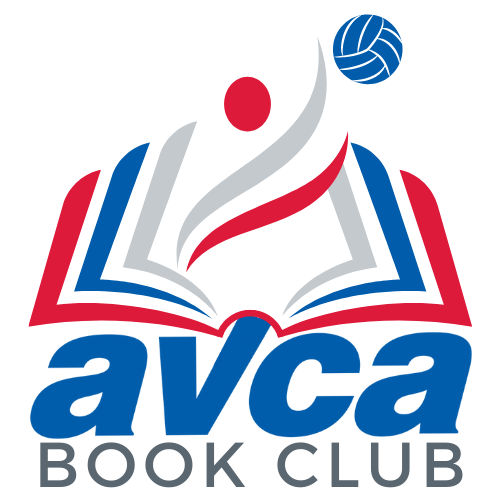 Discuss, debate, and learn from each other during Book Club sessions at the convention. Check the convention schedule for specific book titles that will be discussed and come prepared to share your perspective and consider different views. Each session will have either the book author or a leader to help facilitate the discussion.
New Convention Education Tracks
AVCA convention education sessions are designed to make you a better coach both on and off the court. The convention schedule includes a NextGen Technology track to keep coaches informed of the newest technology innovations in the sport. In addition, the schedule includes a DOVO education track on Friday with four sessions targeted at best practices and lessons learned for DOVO staff. Click the "Education" tab on this site for details on these tracks along with beach, men's/boy's, club management, and diversity.
New Opportunities for Small Group Interaction
The AVCA Convention is the largest gathering of volleyball coaches in the world bringing together a mix of Hall of Famers to first-year assistant coaches. What makes the convention a unique experience is being part of a large event while still being able to network and share ideas within smaller individual volleyball communities. You will still find the Coaching Camps, classroom Learning Labs, Mentoring Huddles, Focus Groups, and Roundtable sessions you have to come to expect at the convention. This year AVCA has added on-court Learning Labs and AVCA Book Club sessions giving you more opportunities to learn from veteran coaches and each other in a small group format.
More Virtual Convention Education Sessions  
Can't make the trip to Omaha? AVCA offers a hybrid convention that allows coaches the option to attend in-person or choose to participate with a virtual convention package. The AVCA Virtual Convention schedule includes more sessions recorded from education blocks in Omaha, live Learning Labs created exclusively for virtual attendees, a virtual exhibit show, Career Center, Scheduling Center, auction, and more. Click on the "Virtual" tab on this site for a virtual convention schedule and more information.