What's New in 2021
The AVCA is excited to bring the volleyball community back together again in December. We missed the laughs, conversations, and storytelling of getting together in 2020 and look forward to rekindling those relationships and creating new experiences in Columbus. AVCA has planned several new programs and activities around the convention including:
Virtual Convention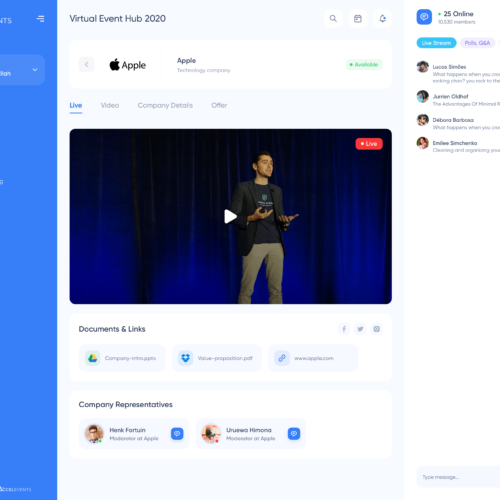 Can't make the trip to Columbus? New this year AVCA will offer a hybrid convention that allows coaches the option to attend in-person or choose to participate with a virtual convention package. The AVCA Virtual Convention will include up to three sessions recorded from education blocks in Columbus, live Learning Labs created exclusively for virtual attendees, a virtual exhibit show, Career Center, Scheduling Center, auction, recordings of the Boys' and Girls' Talent Showcases, and more.  Click here for more information on the virtual convention.
AVCA High School/Club Awards Celebration  
High school and club coaches are invited to join the AVCA on Friday evening as we recognize the best in the sport. The AVCA Club Award winners, RAPP Club Award winners, and High School Region Coach of the Year winners will be honored during the celebration. The celebration will take place in the AVCA Theater during the Friday Night Party so grab some food and drink and join us to honor these outstanding coaches and clubs.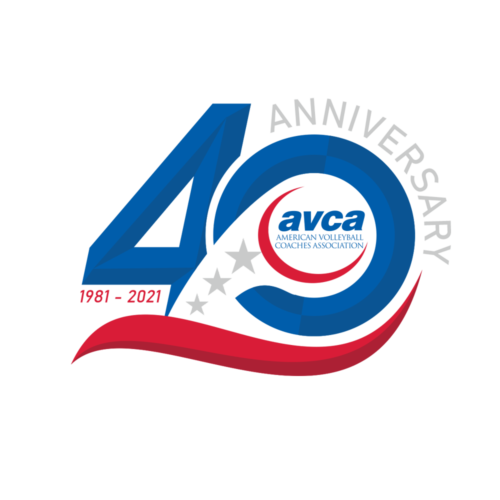 AVCA 40th Anniversary Celebration
Join the AVCA in celebrating 40 years of serving volleyball coaches. The AVCA was formed in 1981 by Terry Liskevych and Andy Banachowski primarily as an advocacy group for coaches. While the faces have changed and services have been expanded over the years, the core values and dedication to serving volleyball coaches and the volleyball community remains the same. The AVCA will be celebrating its 40th birthday throughout convention week and all convention attendees are invited to the party. Click here for the details.
Raise to Rise – Coach Raise Fundraising Consulting  
AVCA has partnered with Coach Raise to offer fundraising consulting and education to convention attendees. To be truly relevant, college coaches must do more than win and recruit. They must
also bring in dollars to support their program and contribute to athletic department budgets. The convention schedule includes educational sessions targeted at how to help your program and department create successful fundraising campaigns. In addition, complimentary 30-minute individual consulting sessions will be available with Coach Raise staff to discuss fundraising strategies specific to your program. Additional programming information can be found by clicking here.
Club Management Education Track (presented by JVA) 
The AVCA Convention offers a half day of educational programming targeted specially for club directors and staff charged with managing the business operations of a club. Whether you are new to the role or a veteran looking to brush up on your skills these sessions will make you a more effective manager and leader. All programming is included with a Full Convention registration package. Click here for details.
 AVCA Theater
New to the schedule this year is a presentation theater built inside Volleyball Marketplace. You don't have to leave the exhibit hall to see some of the best coaches in the sport share their insights and experience. AVCA Theater will also be the location for the High School/Club Awards Celebration, AVCA 40th Anniversary Celebration, and other special events throughout the convention.
Expanded Volleyball Marketplace Hours
Do you wish you had more time to visit with exhibitors during the convention? This year the AVCA has expanded Volleyball Marketplace hours on Thursday and Friday to give you more time to explore the exhibit show and meet with vendors without on-court education sessions going on.
 More Opportunities for Small Group Interaction
The AVCA Convention is the largest gathering of volleyball coaches in the world bringing together a mix of Hall of Famers to first-year assistant coaches. What makes the convention a unique experience is being part of a large event while still being able to network and share ideas within smaller individual volleyball communities. The AVCA has added more of the popular small group Coaching Camps, Learning Labs, Match Point Mentoring Huddles, and Roundtable Discussions/Focus Groups to provide additional opportunities to learn from veteran coaches in a small group format. In addition, the convention schedule includes educational sessions and meetings targeted at high school, club, each college division, men's/boy's, and beach to provide opportunities for learning and networking within your peer groups.
Open Dates & Tournament Scheduling Center
Do you have open dates or tournament slots to fill on your schedule for 2022 and beyond? The AVCA College Open Dates & Tournament Scheduling Center will provide college coaches an opportunity to review open dates submitted to the scheduling database as well as post your own open dates or tournaments. Make sure to stop by the Scheduling Center located inside Volleyball Marketplace to help you complete your future competition schedule. Click here for details.