Discuss, debate, and learn from each other during Book Club sessions at the convention. Check the convention schedule for specific book titles that will be discussed and come prepared to share your perspective and consider different views. Each session will have either the book author or a leader to help facilitate the discussion. SignUp here!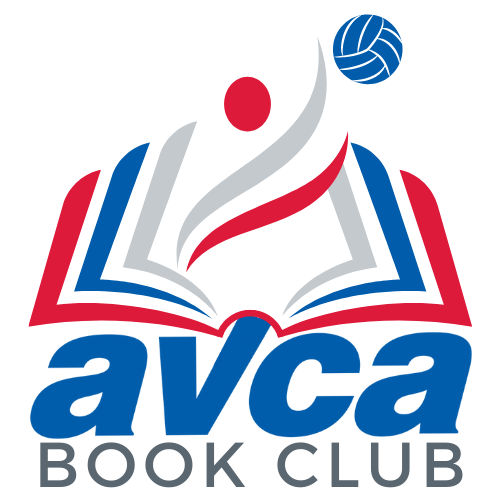 Thursday 12/15, 2:30 – 3:30 p.m.

"If Gold is Our Destiny: How a Team of Mavericks Came Together for Olympic Glory" by Sean Murray

The true story of how a group of talented volleyball players learned to put their egos aside, became a team, and changed the sport of volleyball forever. In the early 1980s, a golden generation of volleyball players joined the U.S. men's national team. With the Olympics coming to Los Angeles in 1984, the pressure was on to build a winning program around these exceptional athletes. But could a group of individuals put aside their egos and play as a true team to achieve Olympic gold in their home country?
Friday 12/16, 2:30 – 3:30 p.m.

Championship Behaviors: A Model for Competitive Excellence in Sports – by Hugh McCutcheon

From an Olympic gold medal-winning coach, a new playbook for effective athlete education and team building.

Championship results require championship behaviors—it's as simple as that. In this essential book, Hugh McCutcheon provides a proven framework for competitive excellence based in motor learning, psychology, and decades of coaching experience and success.

Championship Behaviors

provides athletes, parents of athletes, and coaches a defined path to the "how" of significant achievement while simply and clearly explaining the research behind the "why." McCutcheon speaks to the need for aspiring athletes to work, learn, and compete and the responsibility coaches have to teach, coach, and mentor. As he says, "We won't always have five-star talent, but we can often make up the difference by being five-star teachers, learners, and competitors."

 A sought-after coach and consultant, McCutcheon also illuminates the value of integrating the physical, mental, and social aspects of sport to maximize chances of competitive success.
Saturday 12/17, 11:30 a.m. – 12:30 p.m.

"Stop Competing & Start Winning: The Business of Coaching" by Beth Launiere & Leo Hopf

If you are in athletics and are searching for a competitive advantage your opponents don't have, this book is for you. If you are in an organization that wants to tap into the passion and competitive spirit of sport, this book is for you. Beth Launiere and Leo Hopf have performed at the highest levels in their respective fields for more than 30 years. Beth has been the head volleyball coach at the University of Utah and is coming off of being named the Pac-12 Coach of the Year and reaching the NCAA Division One Sweet Sixteen. Leo is a management consultant who has advised the world's most dynamic and complex organizations on their strategies, decision making, and organizational effectiveness.